CyberHubs: How the Inland Empire is Filling the Cybersecurity Job Gap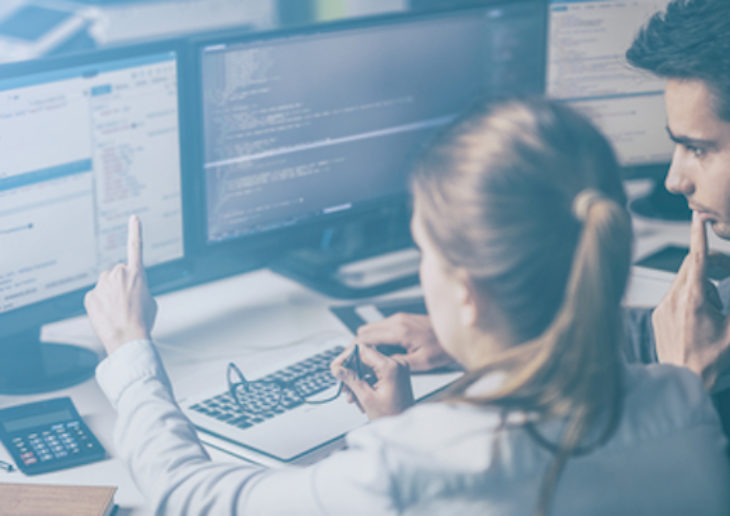 The need is profound. More than 300,000 cybersecurity-related jobs remain unfilled across the country. 35,000 of those are in California, with close to 700 in the Inland Empire alone.
To serve this need, a consortium of local community colleges in San Bernardino and Riverside counties are renewing their commitment to training students with the workforce-ready skills needed for careers protecting data from online thieves.
At the core of this movement is the Inland Empire CyberHub Centers project, a regional support network designed to build and strengthen cybersecurity programs at various colleges while building more accessible cybersecurity career pathways for students in middle and high school. Chaffey College, College of the Desert, Moreno Valley College, Mt. San Jacinto College, Riverside City College, and San Bernardino Valley College are among those signing on so far.
In addition, the CyberHub centers will work to support professional development for school faculty and host prestigious CyberPatriot competitions. CyberPatriot is the Air Force Association's National Youth Cyber Education Program. Its competitions require diversified skills from middle and high school students who work together as teams in virtual environments to solve real-world cybersecurity problems.
"This is the future," said Donna Woods, a statewide community manager for California CyberHub and a cybersecurity educator in the Moreno Valley Unified School District. "And we have to be ready for it."
The CyberHub Centers project is the latest in a series of programs catering to this booming career sector. Recent projections suggest that by 2020, there will be more than 1.8 million cybersecurity-related job openings nationwide, which is up 20 percent from 2015 estimates.
Riverside City College, for example, has its own cybersecurity center and an information security and cyber defense educational pathway for those interested in pursuing careers in cyber defense while San Bernardino Valley College offers certificates and degrees in information security and cyber defense. Similarly, Moreno Valley College hosted the Air Force Association's 2018 Cyber Camp and Coding Olympics, which provides foundational knowledge in cybersecurity to participants and is free for middle and high school students.
To better reach students in this age group, Moreno Valley College, Mt. San Jacinto College and San Bernardino Valley Colleges are adding cyber components to their campus makerspaces while Riverside City College is planning to expand its existing on-campus cyber center. Other colleges are expected to follow suit.
According to Susanne Mata, Deputy Sector Navigator of the Doing What Matters for Jobs and the Economy, Inland Empire/Desert Region, "The intent is to help the region become even more responsive to labor market needs in the information, communications and technology sector, to provide professional development."
Mata, whose job it is to make sure that community college career education programs are addressing real-time industry needs, continues: "The demand for highly skilled, cybersecurity professionals has never been greater and continues to grow at a rapid rate. The Inland Empire/Desert Region has recognized this need and is dedicated to responding in an effective and meaningful way. That is why they have dedicated resources and Strong Workforce funding to support the establishment of regional CyberHub Centers dedicated to increasing awareness and providing much needed education and training in this area. While the region already has several well-designed information security and cyber defense programs and a large network of Cyber Patriot teams, more work needs to be done."
According to computer security specialists, there are some 1.5 million cyber attacks each year, which averages out to more than 4,000 every day and more than 170 attacks every hour. In 2016, there were 112,000 openings for information security analysts, but less than 97,000 workers employed in those positions. Employment research further suggests that while there are 200,000 additional openings at jobs that require cyber security-related skills, employers are struggling to find workers with the skills to fill them.
Another important focus of the CyberHub Centers is how they help create pathways to well-paying careers among traditionally underserved populations. "It is absolutely vital to reach out to diverse and underserved communities, and not just the people in Silicon Valley," says Wood. "Otherwise you're losing a huge talent pool of students who can contribute and who can make significant contributions in serving our society."
One of these talented candidates is Canyon Springs High School graduate Alex Zamora, who hopes to build a career as a computer systems analyst or engineer. Zamora plans to enroll at Moreno Valley College in fall 2018 and eventually transfer to CSU San Bernardino.
"It's one of the most intense fields that is out there, and what you do is so involved in our day-to-day lives," says Zamora. "This is an area that will always be in demand."
---